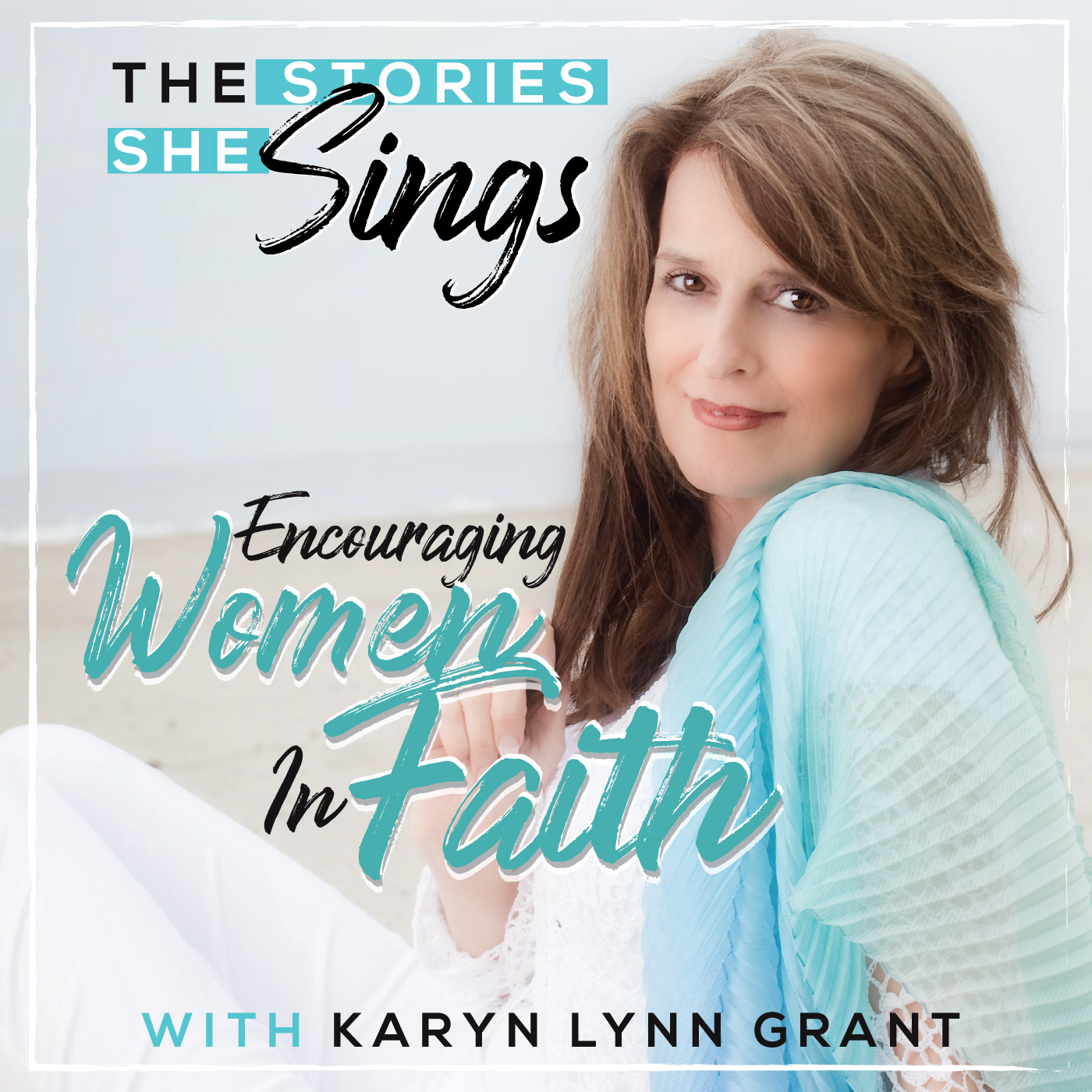 Ep #46 A Shower of Light: A Morning, Midday or Evening Meditation for Heart, Mind, Body, Spirit  Join Karyn Lynn Grant, LMT, Vibrational Attunement Therapist for Deep Relaxation in this uplifting, inspirational, "Shower of Light".
Breathe in... Joy in the Moment.  Bring your essential oils, a snuggly warm blanket, a warm cup of your tea and slip into a reverie of love, joy and peace.  Let Karyn's voice bathe your soul as you seek respite from the world, whether it's early in the morning, mid-afternoon or in the middle of the night.  Enjoy an hour of comfort and cheer with "Love Letters From Heaven" written and narrated by Karyn Lynn Grant.  And remember, obtaining a fullness of joy is a gift that is perfect for any time and on any occasion...
Whether you are new to "The Stories She Sings" podcast or a loyal fan, please support our mission by rating, reviewing and subscribing to the show on Apple Podcasts or wherever you prefer to listen. Your support and your reviews mean a lot to me and to help share this empowering message to women everywhere. Plus, it provides me with valuable feedback, so that I can continue to provide the best listening experience possible.
 
I love hearing from fans and listeners. Please share your feedback, guest suggestions, or ideas for show topics with me on social media. (See links below)
 Connect With Karyn on Social Media: facebook or Linked In
 
 
Visit Karyn's Website: JoycoachingAmerica.com
Listen to Karyn's other Podcast: "Joy Coaching America" karynlynngrantpodcast.com
Check out Karyn's albums: "Once Upon Divine" on Apple Music Other Titles : "Angel Dreams", "The Smile Maker", "The Kingdom Within", "The Heart Wardrobe", "The Calm Psalm", "The Secret of Joy" and  "The Prince of Peace". 
Listen to all Karyn's wonderful faith-filled music: on Apple or Spotify