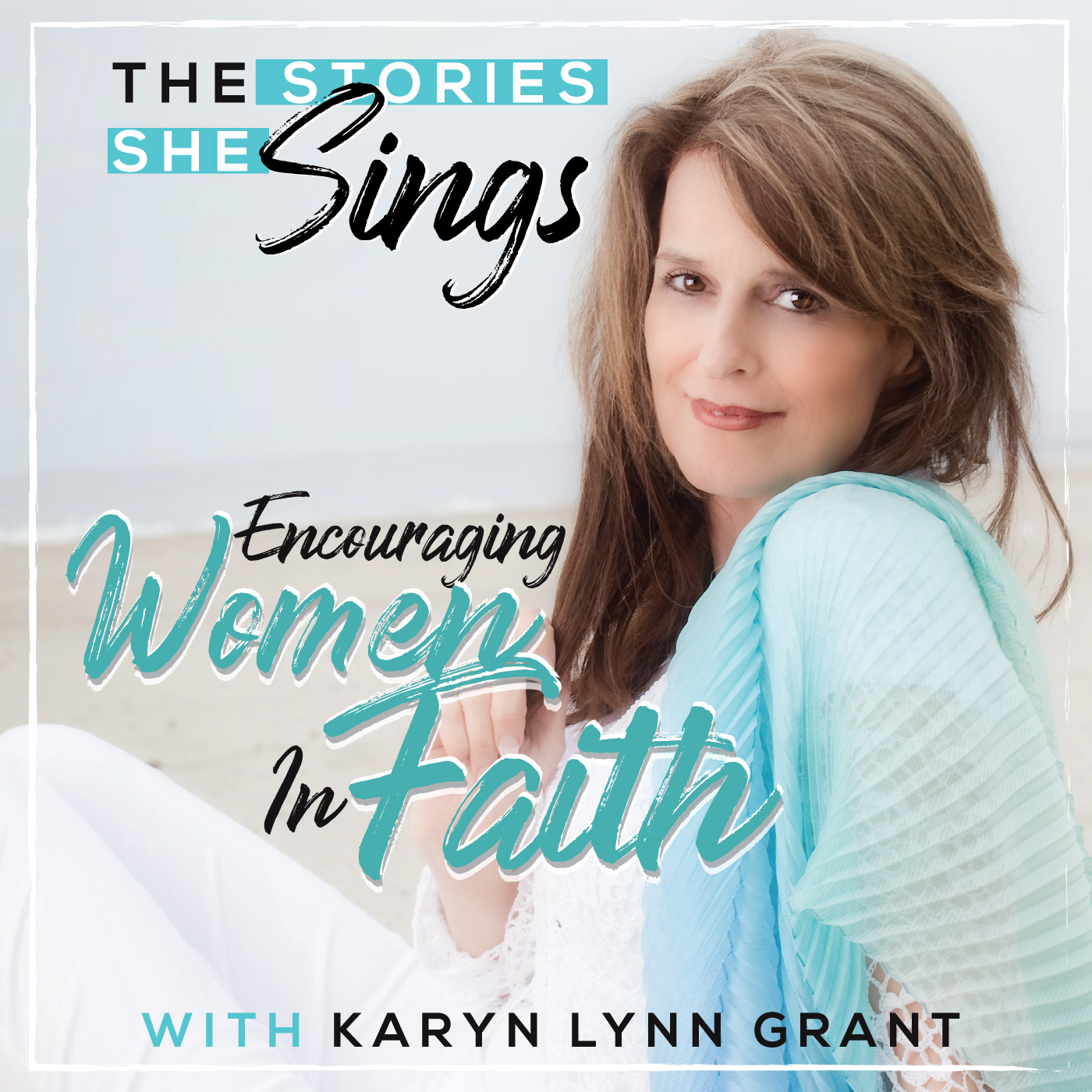 EP #9 - In this episode, Karyn defines "Women of Humility" as those who will come unto Christ and place their faith in Him.  "And after ye have entered in the way, what shall ye do?"   As mothers, wives, sisters, daughters and friends, we can turn to "Our Essential Christ" and begin praying miracles in behalf of our loved ones.  
In this episode, Karyn share three songs, "His Timeless Love", "One Precious Miracle" and her most recent addition, newly added to her repertoire, "The Prodigal Son" from a modern day mother's perspective. 
Karyn's joy in sharing these stories and songs focus' on her desire to inspire each woman on her journey to Christ, as a woman of humility; to begin (or continue) co-creating miracles with Him in behalf of our loved ones.
Bring your journal and pen to this podcast and prayerfully meditate upon the miracles that you may be yearning to co-create with Christ.   
Here are some questions to ponder:  "What miracle do I stand in need of now?"  "How can I devote my faith in the righteous cause of a loved one, to bring to pass the miracle they stand in need of now?"  "Whom can I serve with my added prayers and petitions?"  "In what area am I lacking in my faith?"  "Am I willing to importune the Lord in requesting a miracle at His hands?"  "When was the last time I requested a miracle and it was granted?"  "Did I adequately thank the Lord for His blessing in this regard?"
Whether you are new to 'The Stories She Sings' podcast or a loyal fan, please support our mission by rating, reviewing and subscribing to the show on Apple Podcasts or wherever you prefer to listen. Your support and your reviews mean a lot to me and to help share this empowering message to women everywhere. Plus, it provides me with valuable feedback, so that I can continue to provide the best listening experience possible.
 
I love hearing from fans and listeners. Please share your feedback, guest suggestions, or ideas for show topics with me on social media. (See links below)
 
Connect With Karyn on Social Media: facebook or Linked In
 
 
Visit Karyn's Website: JoycoachingAmerica.com
Listen to Karyn's other Podcast: "Joy Coaching America" karynlynngrantpodcast.com
Check out Karyn's 18 song album: "Secret of Joy" on Amazon
Listen to all Karyn's wonderful faith-filled music: on Apple or Spotify