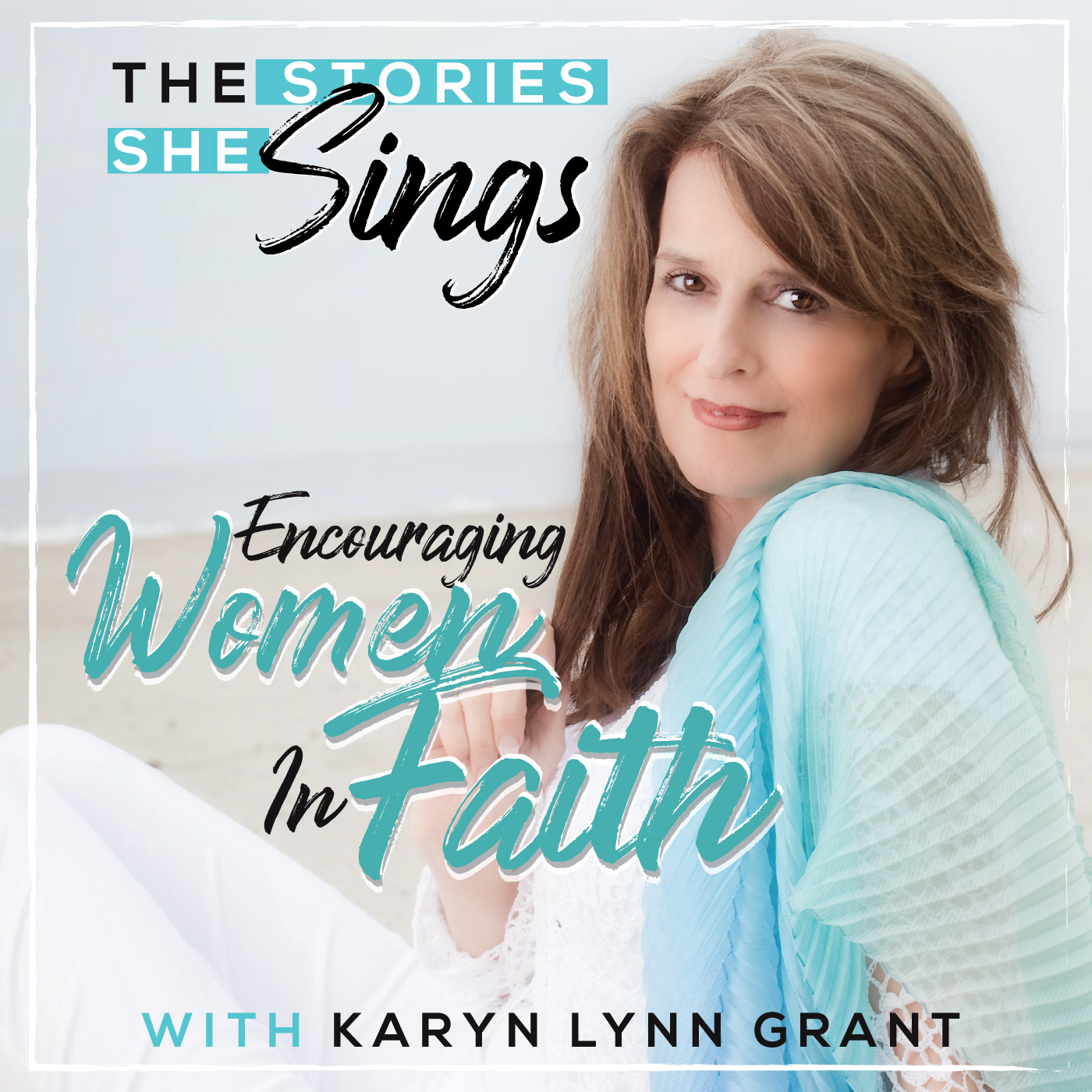 Ep #8 - Join Karyn Lynn Grant in this episode, "The Man at the Well," with your journal and pen in hand! Take notes of the words of inspiration that are dictated to your heart, mind and spirit.  
The woman of Samaria is a wonderful example of the Savior's unconditional love, grace and mercy.  Karyn shares what inspired her to write the song, "The Man at the Well" when she was a young mother after discovering the story of the woman at the well.
In the second half of this podcast, Karyn shares what inspired her in later years to write "One Cherished Heart", written from a fresh new perspective of that same wonderful woman at the well whom she had discovered years prior to her divorce.
In Part Two of this hour-long podcast, Karyn shares a portion of her journal wherein she shares the heart-wrenching experience in her first marriage, where she had to seek the Lord for constant companionship and inspiration as to help her overcome the terminal emptiness she felt in that experience.
Karyn shares that it was in "Turning to the Lord" and "Praying in Secret", the Lord helped her to turn her "sorrow into song".  Through these night-time nurturing times with the Lord, Karyn found spiritual sustenance, emotional nurturing and joyful consolation in the Lord during that challenging season of her life.  
Whether you are new to 'The Stories She Sings' podcast or a loyal fan, please support our mission by rating, reviewing and subscribing to the show on Apple Podcasts or wherever you prefer to listen. Your support and your reviews mean a lot to me and to help share this empowering message to women everywhere. Plus, it provides me with valuable feedback, so that I can continue to provide the best listening experience possible.
 
I love hearing from fans and listeners. Please share your feedback, guest suggestions, or ideas for show topics with me on social media. (See links below)
 
Connect With Karyn on Social Media: facebook or Linked In
 
 
Visit Karyn's Website: JoycoachingAmerica.com
Listen to Karyn's other Podcast: "Joy Coaching America" karynlynngrantpodcast.com
Check out Karyn's 18 song album: "Secret of Joy" on Amazon
Listen to all Karyn's wonderful faith-filled music: on Apple or Spotify