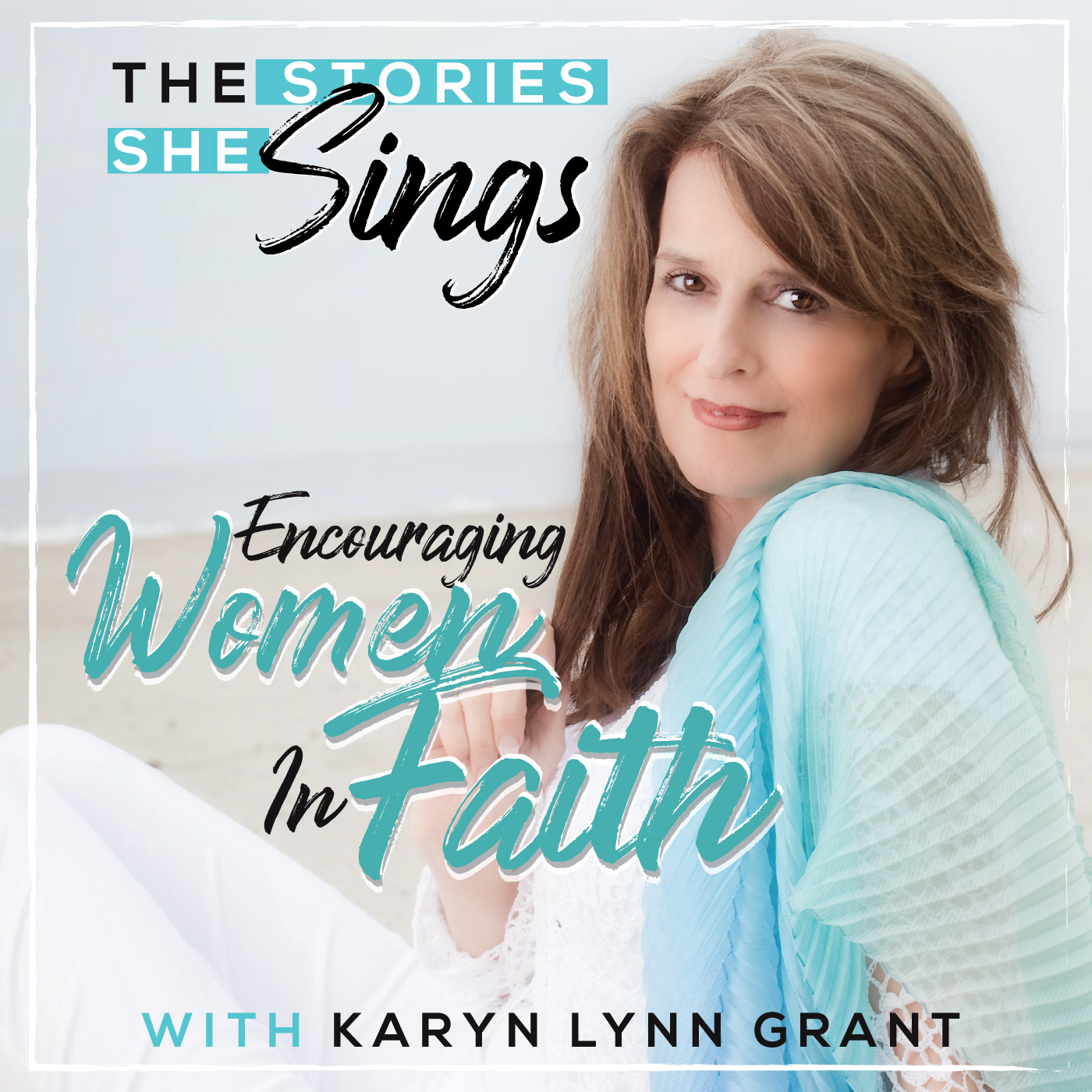 EP #6 - Join us in this episode as Karyn Lynn Grant interweaves the stories of the woman at the well with Christ's first miracle, turning "Water into Wine". 
We each have a gift to bring to the world!  We can come unto Christ and ask "Lord, what is my gift?"  As we continue importuning Him our gift will be revealed to us and then it becomes our responsibility to ask Him to help us to turn our "weakness into strength".  
As you listen, here are pertinent questions to ask yourself; "What is my gift?  What is my purpose?  How can I continue to "polish and perfect my gift" before the Lord?  How can I bring my gift to Him and submit it to Him so that He might use my gift to bless all of mankind?"  
Plus the story of how Vaughn J. Featherstone inspired Karyn to discover her gift and then polish it and perfect it for the benefit of blessing all of God's Children. Be filled with love, joy and peace as you listen to this episode of "The Stories She Sings".
 
Whether you are new to 'The Stories She Sings' podcast or a loyal fan, please support our mission by rating, reviewing and subscribing to the show on Apple Podcasts or wherever you prefer to listen. Your support and your reviews mean a lot to me and to help share this empowering message to women everywhere. Plus, it provides me with valuable feedback, so that I can continue to provide the best listening experience possible.
 
I love hearing from fans and listeners. Please share your feedback, guest suggestions, or ideas for show topics with me on social media. (See links below)
 
Connect With Karyn on Social Media: facebook or Linked In
 
 
Visit Karyn's Website: JoycoachingAmerica.com
Listen to Karyn's other Podcast: "Joy Coaching America" karynlynngrantpodcast.com
Check out Karyn's 18 song album: "Secret of Joy" on Amazon
Listen to all Karyn's wonderful faith-filled music: on Apple or Spotify