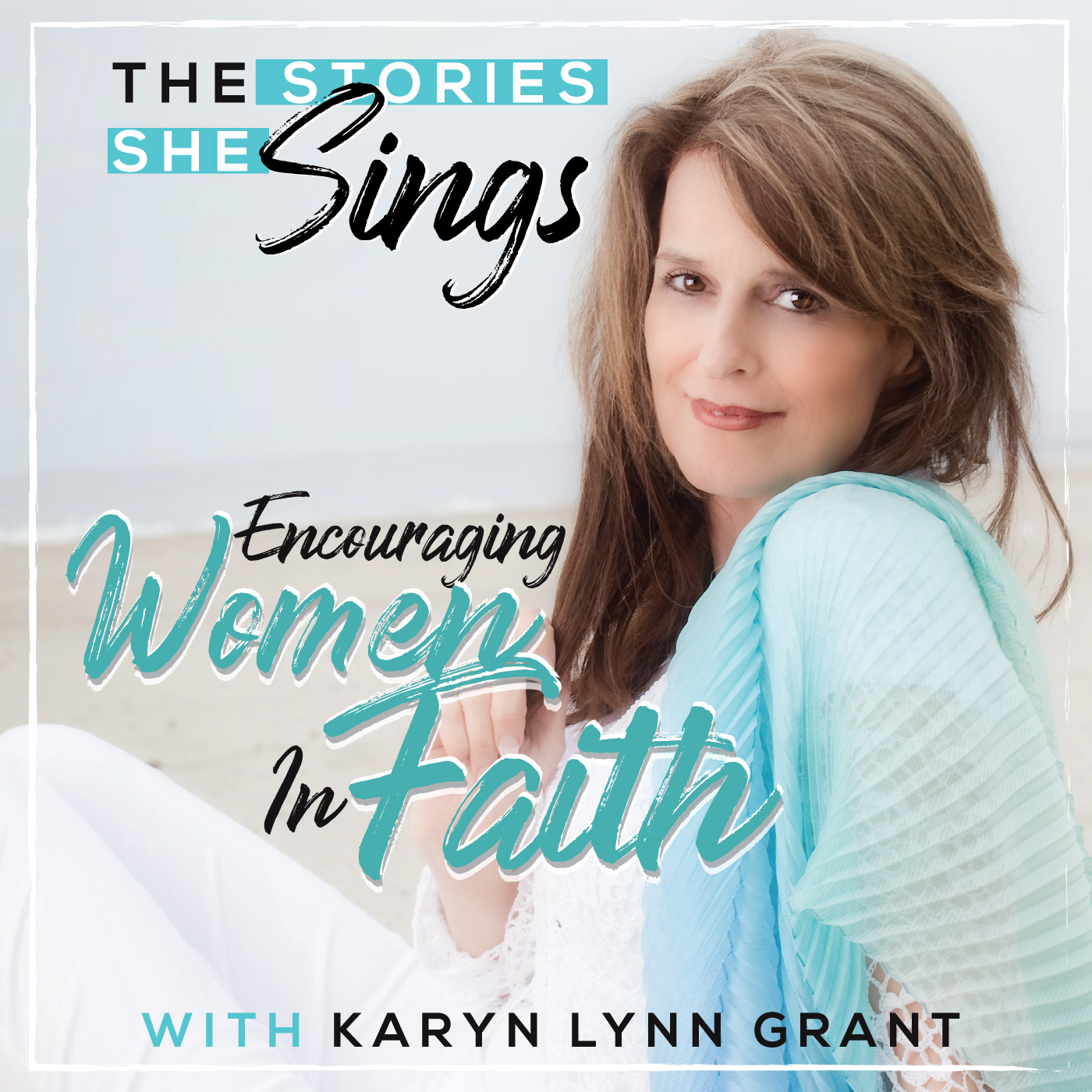 Ep #52 The Crowning Jewel: Storytelling & Songs About Extraordinary Women in the Old Testament 
In this episode of "The Stories She Sings", Karyn starts the New Year by sharing "storytelling in song" about twelve women in The Old Testament.  As Karyn has developed a love for the women in the Bible, she has discovered that the faith and leadership of ordinary women living ordinary lives in ancient times has transitioned their lives into extraordinary examples of matriarchs and mentors who loved God with all their heart, might, mind and strength.  
Women of the 21st Century can take heart and find renewed courage and strength by pondering and meditating upon the lives of Eve, Sarah, Hannah, Esther, Abigail, the Shunnamite Widow, the Widow of Zerepath, Rachel, Leah, Naomi & Ruth, Rebeccah and even Lot's Wife.
Enjoy the entire album of songs written and sung by Karyn Lynn Grant.  In future episodes, Karyn will delve deeper into their individual stories of courage and heroism as the weeks unfold in 2021.  It is her hope and prayer that as we "Prepare to Meet God" we will find that our ordinary lives are gracefully transitioning into extraordinary lives that inspire future generations to pass on the legacy of loving God with all their hearts, mights, minds and strength as we are seeking so to do. 
Ep #51  The Living Christ with Music by Karyn Lynn Grant  Join us in our Christmas Celebration of "The Giving Christ".  This show aired on December 26th, 2021 on Loving Liberty Radio Network.  Now, as a podcast you can enjoy this musical message with narrations and Karyn's original Christmas songs.  
Whether you are new to "The Stories She Sings" podcast or a loyal fan, please support our mission by rating, reviewing and subscribing to the show on Apple Podcasts or wherever you prefer to listen. Your support and your reviews mean a lot to me and to help share this empowering message to women everywhere. Plus, it provides me with valuable feedback, so that I can continue to provide the best listening experience possible.
 
I love hearing from fans and listeners. Please share your feedback, guest suggestions, or ideas for show topics with me on social media. (See links below)
 Connect With Karyn on Social Media: facebook or Linked In
 
 
Visit Karyn's Website: JoycoachingAmerica.com
Listen to Karyn's other Podcast: "Joy Coaching America" 
Check out Karyn's albums: "The Crowning Jewel: Twelve Extraordinary Women in the Old Testament" and many more all on Apple Music
Listen to all Karyn's wonderful faith-filled music: on Apple or Spotify