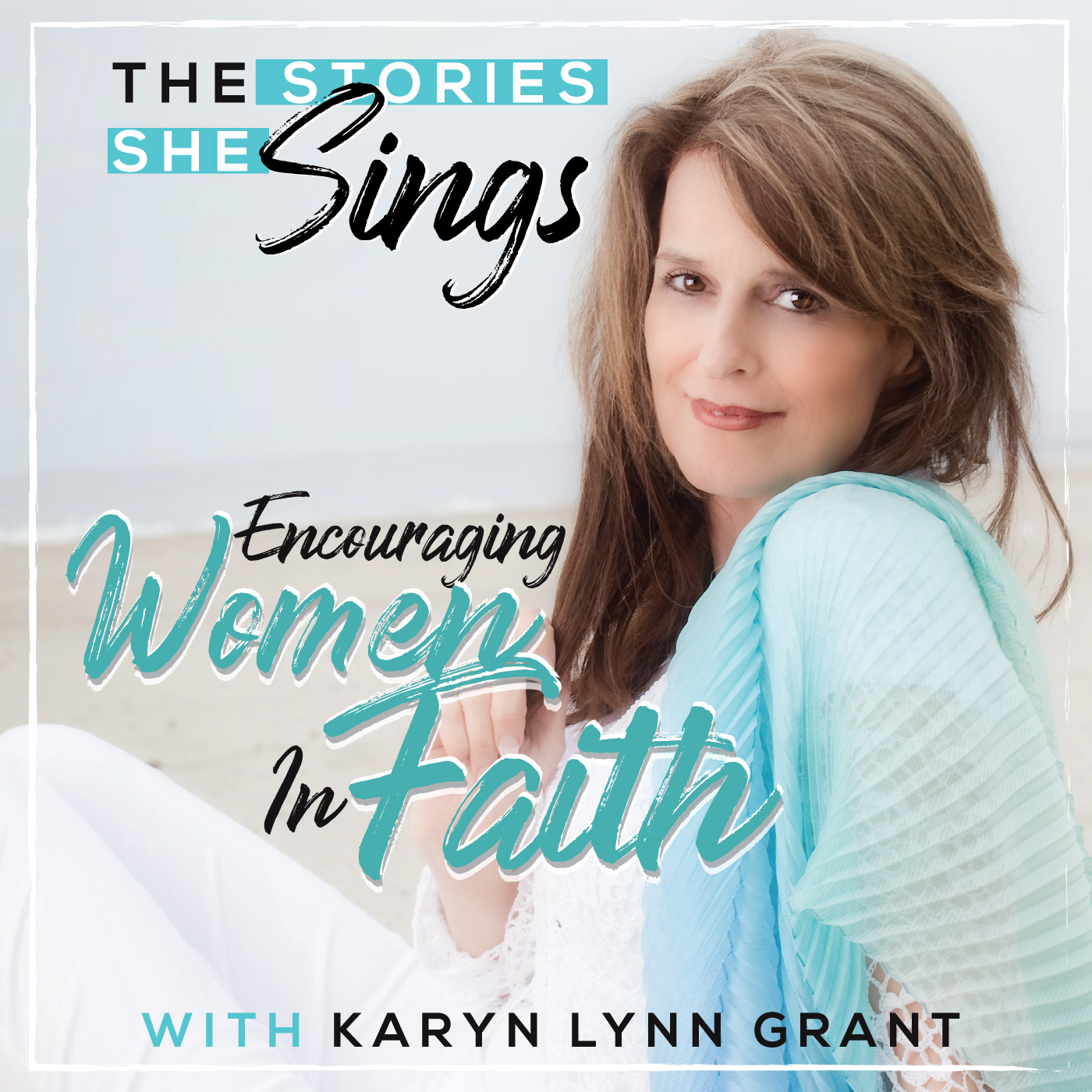 EP #5 - This episode of The Stories She Sings is on "The Gift of Loneliness." It is really about looking at "loneliness" as a call to "Come Unto Christ" in order to feel His Spirit more deeply.  In our greatest hour of loneliness is the opportune time to turn to the Lord and find access to His Spirit, even the Gift of the Holy Ghost.  
Karyn shares the scenes behind the songs she wrote in her journey of "Coming Unto Christ" and sharing her story with those who have also experienced the great trial of loneliness in their personal lives.  It is a "call-out" to discover your own spiritual gifts and to begin sharing your testimony with those who can be benefitted by your love for the Savior Jesus Christ in your very own way.
Be filled with love, joy and peace as you listen to this episode of "The Stories She Sings".
 
Whether you are new to 'The Stories She Sings' podcast or a loyal fan, please support our mission by rating, reviewing and subscribing to the show on Apple Podcasts or wherever you prefer to listen. Your support and your reviews mean a lot to me and to help share this empowering message to women everywhere. Plus, it provides me with valuable feedback, so that I can continue to provide the best listening experience possible.
 
I love hearing from fans and listeners. Please share your feedback, guest suggestions, or ideas for show topics with me on social media. (See links below)
 
Connect With Karyn on Social Media: facebook or Linked In
 
 
Visit Karyn's Website: JoycoachingAmerica.com
Listen to Karyn's other Podcast: "Joy Coaching America" karynlynngrantpodcast.com
Check out Karyn's 18 song album: "Secret of Joy" on Amazon
Listen to all Karyn's wonderful faith-filled music: on Apple or Spotify