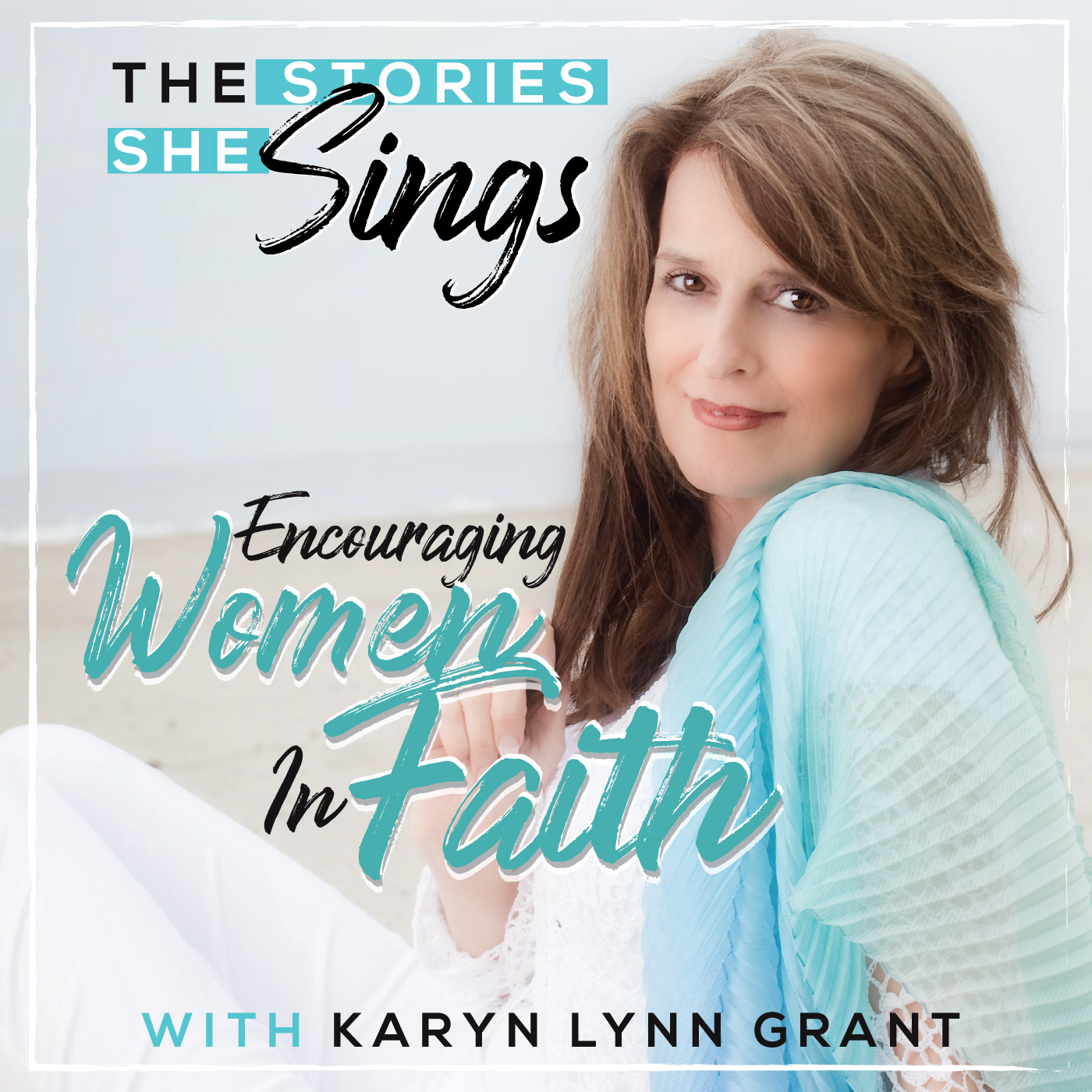 Ep #47 Sing Your Way to Healing: Music Is My Traveling Companion                        Whether you are an "in-the-shower-singer" or a "happy hummer", this podcast may be exactly what the doctor ordered to lift your heart!  No matter what you're going through, singing can lift your heart and make your pathway even brighter. 
Join Karyn in this delightful podcast where she shares the role that writing and singing songs for Jesus has played a wonderful role of solacing souls as she has made her journey through life.
This wonderful show is full of enlightenment about the power of music, intermingled with excerpts of songs sung by Karyn and by her dear friend, John Canaan, also a Christian singer and songwriter.  "John's inspirational music has been my traveling companion through life!  I want to share his calming, soothing voice with the whole wide world!"
"Music has become for me a peaceful way of handling any of life's problems, small or large..."   This is definitely a "feel good" show!
Whether you are new to "The Stories She Sings" podcast or a loyal fan, please support our mission by rating, reviewing and subscribing to the show on Apple Podcasts or wherever you prefer to listen. Your support and your reviews mean a lot to me and to help share this empowering message to women everywhere. Plus, it provides me with valuable feedback, so that I can continue to provide the best listening experience possible.
 
I love hearing from fans and listeners. Please share your feedback, guest suggestions, or ideas for show topics with me on social media. (See links below)
 Connect With Karyn on Social Media: facebook or Linked In
 
 
Visit Karyn's Website: JoycoachingAmerica.com
Listen to Karyn's other Podcast: "Joy Coaching America" karynlynngrantpodcast.com
Check out Karyn's albums: "Once Upon Divine" on Apple Music Other Titles : "Angel Dreams", "The Smile Maker", "The Kingdom Within", "The Heart Wardrobe", "The Calm Psalm", "The Secret of Joy" and  "The Prince of Peace". 
Listen to all Karyn's wonderful faith-filled music: on Apple or Spotify