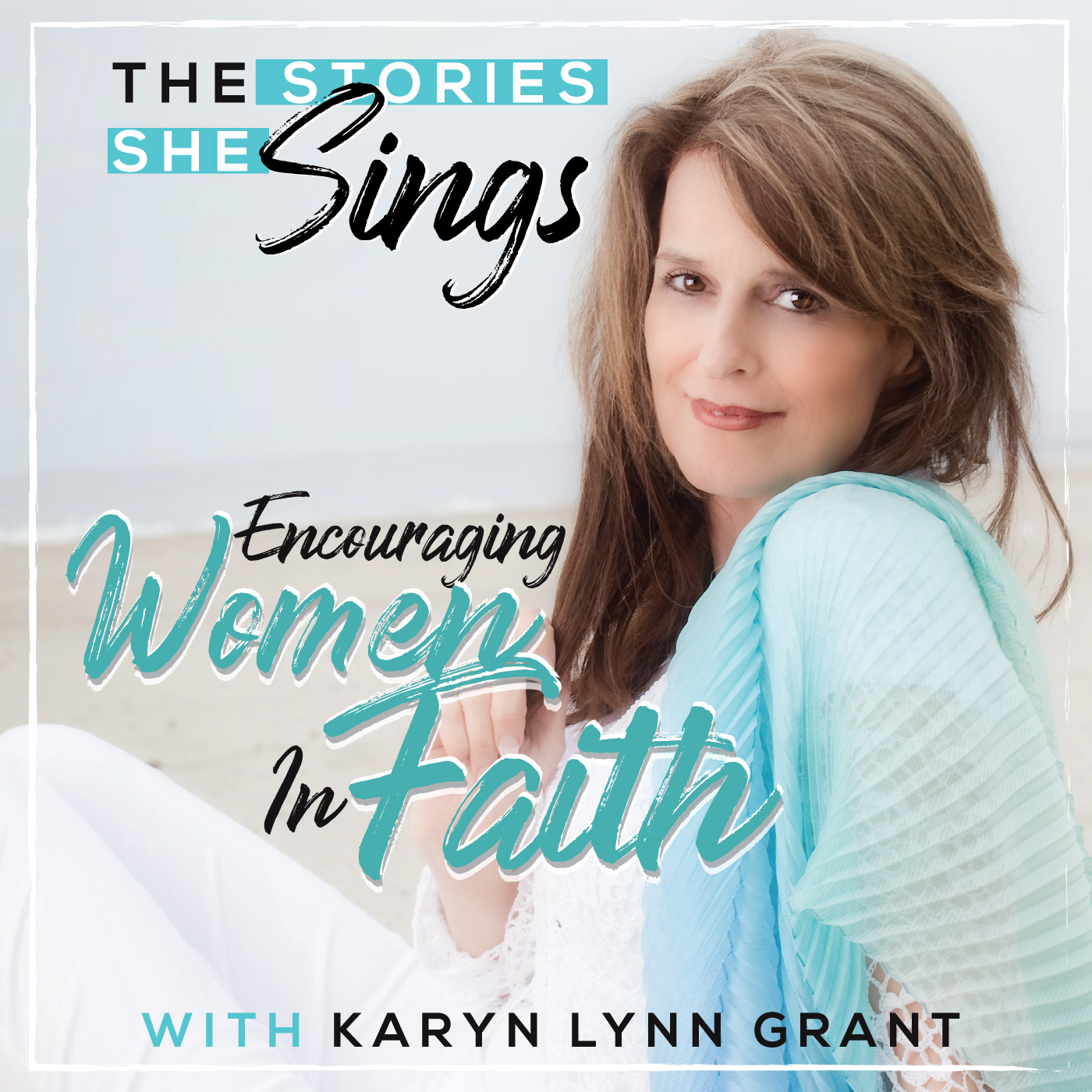 Ep #45  Angel Dreams: Who Will Lullaby My Children? Karyn openly shares a portion of her "Angel Dream" that led her from writing and singing lullabies to her own children; to what inspired her to share her lullabies with all of God's little ones.
As a young mother, Karyn's only desire was to lullaby her own four children. But, after her divorce from her children's father, Karyn realized she must share her love and continue passing on her legacy of motherly love with all those little ones who also stand in need of comfort, hope, faith and peace.
If it were not for the loving kindness of precious contributors, Karyn's "Angel Dreams" could not have come to fruition so that other children can continue to be lullabied by the Savior's love.
Whether you are new to "The Stories She Sings" podcast or a loyal fan, please support our mission by rating, reviewing and subscribing to the show on Apple Podcasts or wherever you prefer to listen. Your support and your reviews mean a lot to me and to help share this empowering message to women everywhere. Plus, it provides me with valuable feedback, so that I can continue to provide the best listening experience possible.
 
I love hearing from fans and listeners. Please share your feedback, guest suggestions, or ideas for show topics with me on social media. (See links below)
 Connect With Karyn on Social Media: facebook or Linked In
 
 
Visit Karyn's Website: JoycoachingAmerica.com
Listen to Karyn's other Podcast: "Joy Coaching America" karynlynngrantpodcast.com
Check out Karyn's albums: "Once Upon Divine" on Apple Music Other Titles : "Angel Dreams", "The Smile Maker", "The Kingdom Within", "The Heart Wardrobe", "The Calm Psalm", "The Secret of Joy" and  "The Prince of Peace". 
Listen to all Karyn's wonderful faith-filled music: on Apple or Spotify