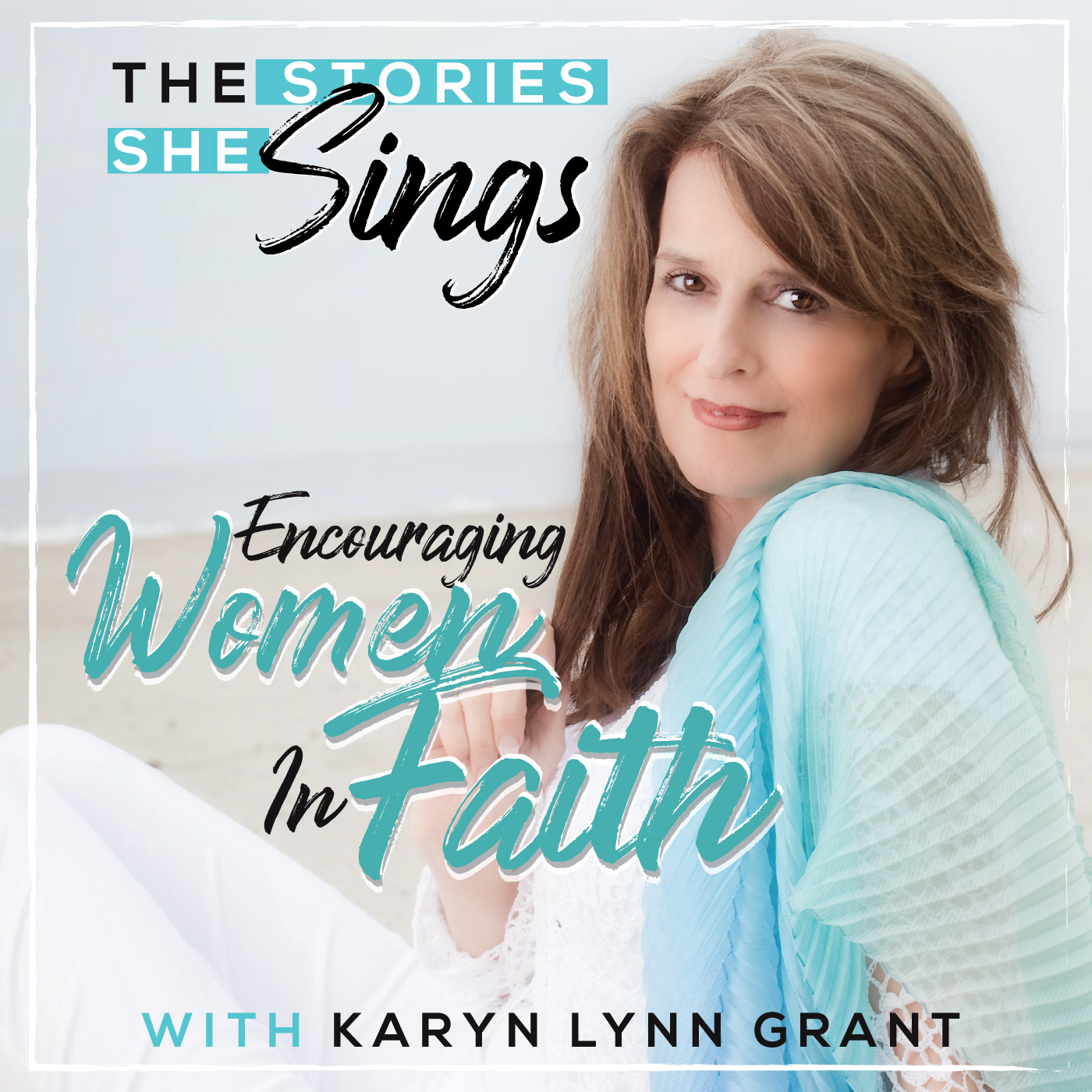 Ep #43  Arise, Daughter, Victorious: Tribute to Forgotten Women: Songs of Courage & Strength by Karyn Lynn Grant, LMT   As a Grief Coach, a "Joy Coach" by profession, Karyn finds her greatest joy in inspiring those who feel forgotten on life's battlefield. 
Karyn's songs tell stories of courage and strength through prose and lyrics inspired by her journey through heartbreak, divorce and annulment.  Karyn's compassion and empathy reaches out for "those who have cause to mourn"; who may be  presently struggling to find a ray of light to cling to in the dark night of adversity.
Listen to Karyn's songs of victory offering encouragement, courage and the strength to carry on!  "Arise, Daughter, Victorious!"
Karyn's "Arise, Daughter, Victorious!" Masters Module will be held in March on the following dates:  February 7, 14, 21, 28 and March 7, 14, 21, 28. This is an eight week course from 9 a.m. - 10 a.m. every Monday. 
Whether you are new to "The Stories She Sings" podcast or a loyal fan, please support our mission by rating, reviewing and subscribing to the show on Apple Podcasts or wherever you prefer to listen. Your support and your reviews mean a lot to me and to help share this empowering message to women everywhere. Plus, it provides me with valuable feedback, so that I can continue to provide the best listening experience possible.
 
I love hearing from fans and listeners. Please share your feedback, guest suggestions, or ideas for show topics with me on social media. (See links below)
 Connect With Karyn on Social Media: facebook or Linked In
 
 
Visit Karyn's Website: JoycoachingAmerica.com
Listen to Karyn's other Podcast: "Joy Coaching America" karynlynngrantpodcast.com
Check out Karyn's album: "Arise, Daughter, Victorious!" on Amazon
Listen to all Karyn's wonderful faith-filled music: on Apple or Spotify