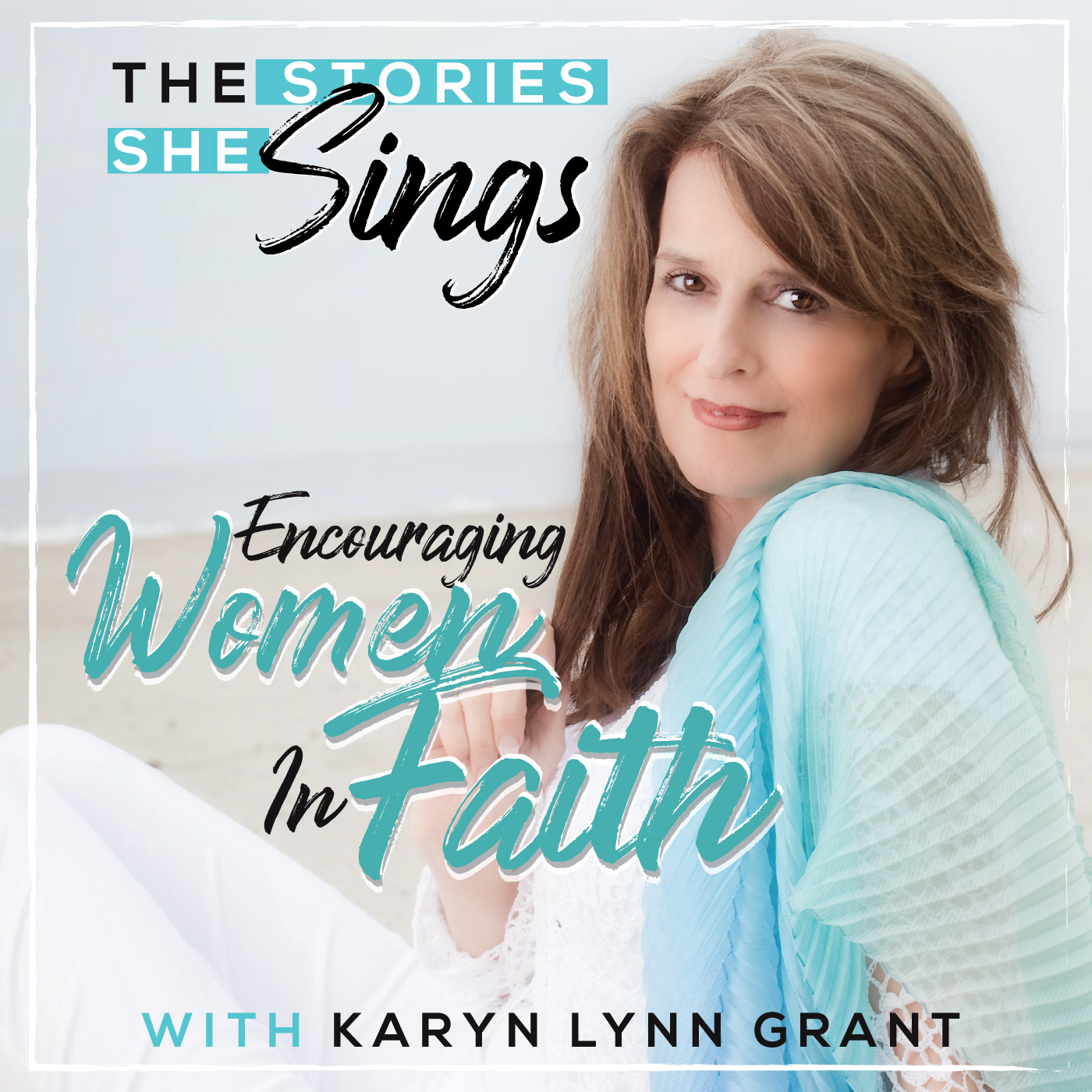 Ep #37 Who Can Mend A Broken Heart?   Time may not heal all wounds, but heavenly assurances can...  Each one of us, during this crucial time, may have find ourselves with a "cause to mourn".  Whether you are struggling with an issue of the heart, (for any reason at all)  you may need divine assistance in finding a peaceful path to a place of rest & respite in the Lord.  
In this episode, Karyn shares more of her precious "Messages from Heaven".  These messages, like many unrecorded others, have become "manna" to her soul during tender times in her life when she needed some "one-on-one" time with the Lord's comforting spirit.
As we prayerfully ponder our precious part, our unique missions, our "callings" to bless, minister to and comfort the wounded and weary in spirit, this podcast becomes salve for the soul in search of divine assurance.
The underlying theme is for the child of God within all of us, to continuously "Come Unto Christ" as little children "for such is the kingdom of heaven".
Each message and song in this episode was deeply felt by the author and creator, Karyn Lynn Grant, during times of her life when there was no place to turn for peace in a worldly way, but only by coming unto Christ, Himself.
May those who are grieving for any reason, on any deep layer or level find an ample portion of peace along with the courage and strength they need" to carry on while listening to this episode.  
Some of Karyn's featured songs on this episode: "HIs Gentle Hands", "Glory Be to Thee", "Perfect People" and several more!
Whether you are new to "The Stories She Sings" podcast or a loyal fan, please support our mission by rating, reviewing and subscribing to the show on Apple Podcasts or wherever you prefer to listen. Your support and your reviews mean a lot to me and to help share this empowering message to women everywhere. Plus, it provides me with valuable feedback, so that I can continue to provide the best listening experience possible.
 
I love hearing from fans and listeners. Please share your feedback, guest suggestions, or ideas for show topics with me on social media. (See links below)
 Connect With Karyn on Social Media: facebook or Linked In
 
 
Visit Karyn's Website: JoycoachingAmerica.com
Listen to Karyn's other Podcast: "Joy Coaching America" karynlynngrantpodcast.com
Check out the songs in this episode are on Karyn's album: "The Cherishing Heart" Vocal CD  on Amazon
Listen to all Karyn's wonderful faith-filled music: on Apple or Spotify