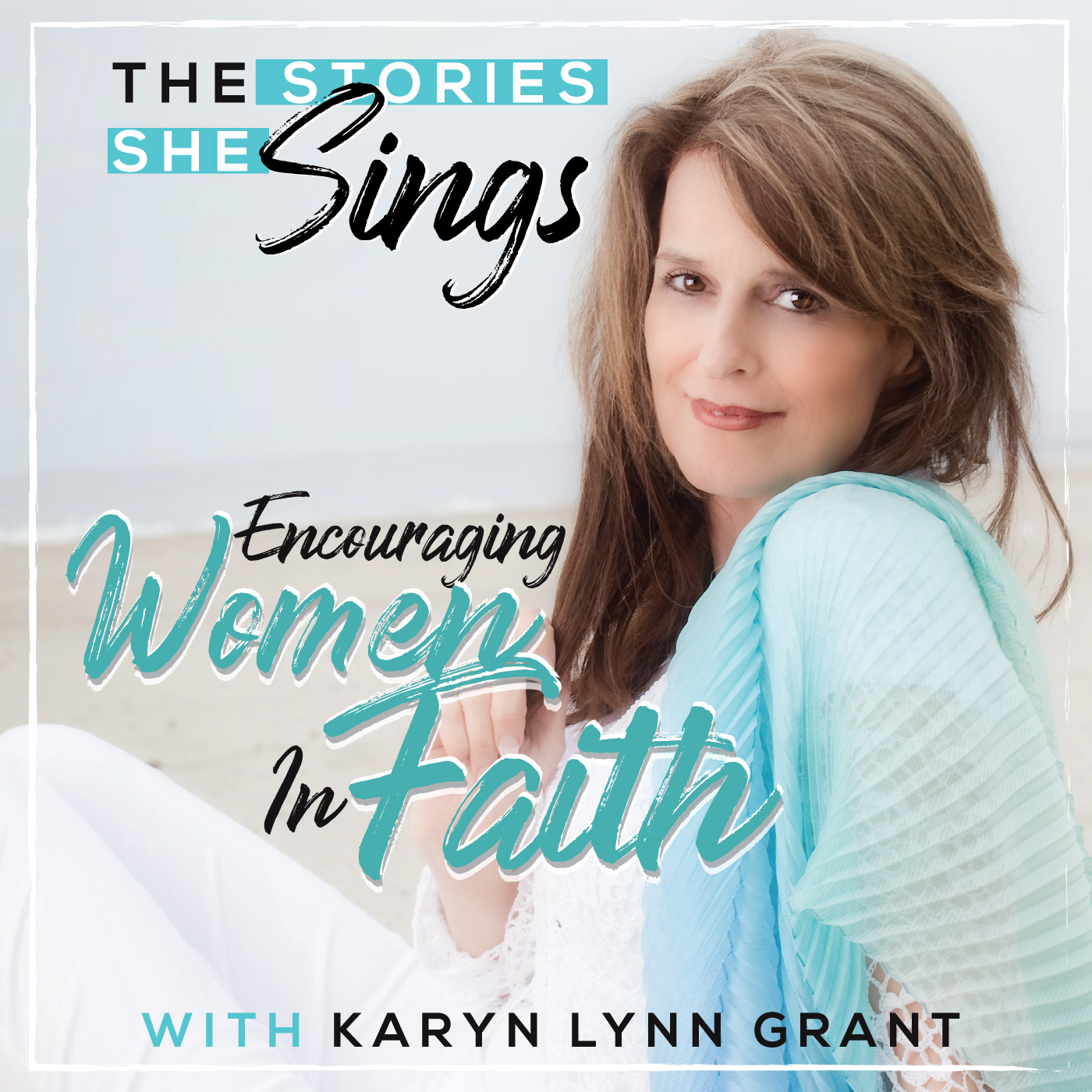 Ep #35 An Angel's Touch: Faith-Filled Chakra Balance with Music & Meditations Part 1 with Karyn Lynn Grant, LMT 
As an LMT, Karyn was introduced to the Eastern Culture's way of "Chakra Balancing" but felt there must also be an equally inspired approach for those who wanted to access the vibration of Pure Love Energy through a Westernized, Faith-Based Protocol.
In this episode, Karyn combines her original musical meditations and accompanying songs for those who are seeking a deeper understanding as to how to combine both the Eastern and the Western philosophies in a way that can get to the heart of the matter -- by accessing one's faith in a Supreme Being and thereby experiencing the energy of His Pure Love.
What has been known for centuries as Easternized Chakra Balancing may be translated into balancing the Westernized approach to boosting the Endocrine System.
Chakra #1 - Ancient Secret  (the root chakra)
Chakra #2 - Creation's Measure ( the reproductive chakra)
Chakra #3 - Dignity (the solar plexus chakra)
Chakra #4 - Pure Heart (the heart chakra)
Chakra #5 - Inner Voice (the throat chakra/thyroid/parathyroid)
Chakra #6 - Wisdom's Path  (the "third eye"/pineal gland chakra)
Chakra #7 - Pure Enlightenment (the pituitary gland chakra)
Whether you are new to "The Stories She Sings" podcast or a loyal fan, please support our mission by rating, reviewing and subscribing to the show on Apple Podcasts or wherever you prefer to listen. Your support and your reviews mean a lot to me and to help share this empowering message to women everywhere. Plus, it provides me with valuable feedback, so that I can continue to provide the best listening experience possible.
 
I love hearing from fans and listeners. Please share your feedback, guest suggestions, or ideas for show topics with me on social media. (See links below)
 Connect With Karyn on Social Media: facebook or Linked In
 
 
Visit Karyn's Website: JoycoachingAmerica.com
Listen to Karyn's other Podcast: "Joy Coaching America" karynlynngrantpodcast.com
Check out Karyn's album: "Heaven on Earth Vocals" on Amazon
Listen to all Karyn's wonderful faith-filled music: on Apple or Spotify