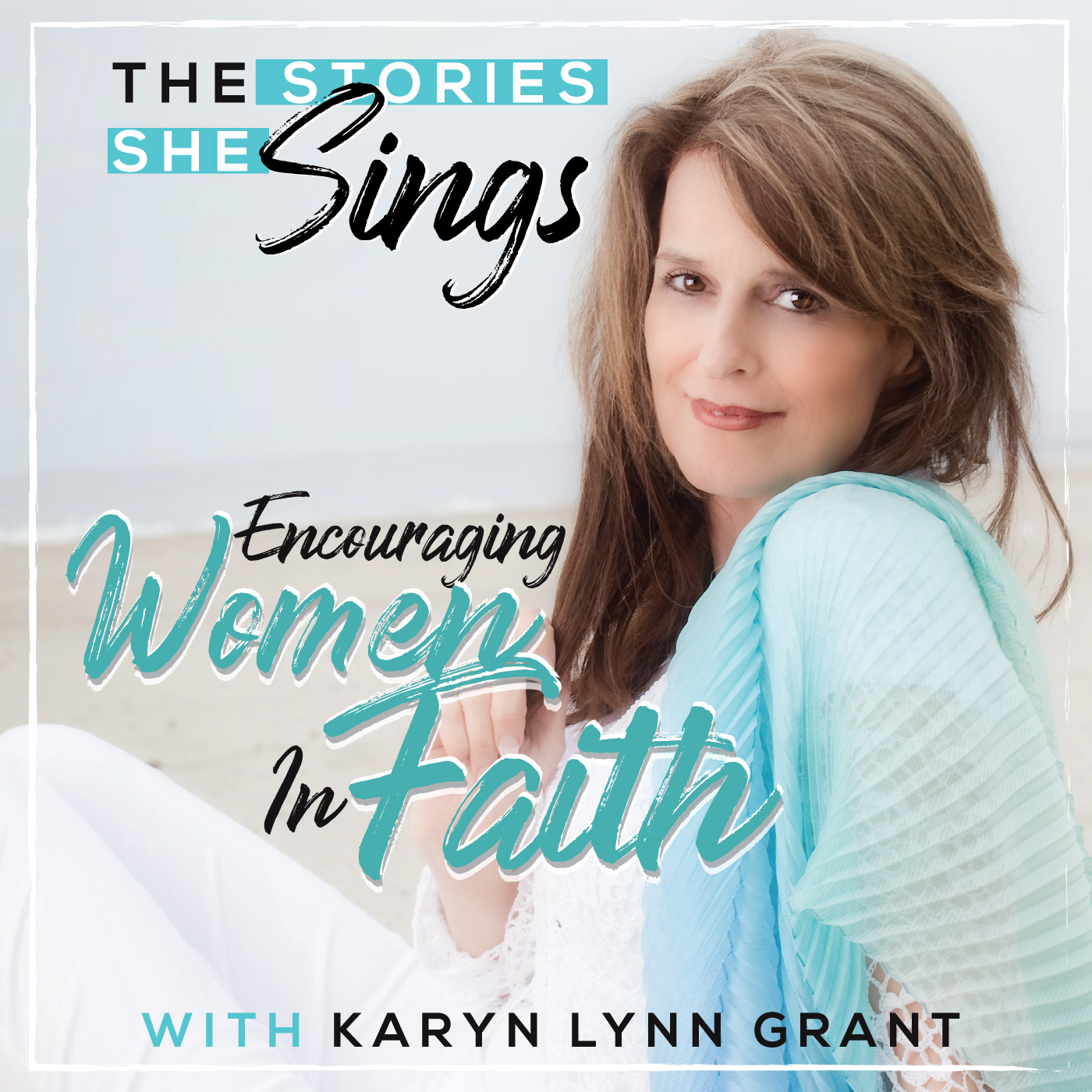 Ep #33 The Gift of Child-Like Faith - Guided Visualizations for the Child Within 
The gift of self-nurturing begins by accessing the five senses.  In Karyn's tender work with "mending broken hearts with healing arts", Karyn accesses the "little child within" by singing to the inner child. 
Join "The Stories She Sings" and experience greater love, deeper joy and an increased sense of peace by healing the hidden wounds of the heart.
Scripture assure us that "the little child shall lead us" into the kingdom of heaven.  In this episode, Karyn offers a combination of guided affirmations and visualizations that can minister to the heart, mind, body and spirit of the little child within each one of us.
So, cuddle up with your essential oils (your personal favorites), close your eyes and let yourself be lullabied by the solacing sound of Karyn's gift of storytelling, shared guided visualizations accompanied by song and scent.
Whether you are new to "The Stories She Sings" podcast or a loyal fan, please support our mission by rating, reviewing and subscribing to the show on Apple Podcasts or wherever you prefer to listen. Your support and your reviews mean a lot to me and to help share this empowering message to women everywhere. Plus, it provides me with valuable feedback, so that I can continue to provide the best listening experience possible.
 
I love hearing from fans and listeners. Please share your feedback, guest suggestions, or ideas for show topics with me on social media. (See links below)
 Connect With Karyn on Social Media: facebook or Linked In
 
 
Visit Karyn's Website: JoycoachingAmerica.com
Listen to Karyn's other Podcast: "Joy Coaching America" karynlynngrantpodcast.com
Check out Karyn's 18 song album: "Angel Dreams" on Amazon
Listen to all Karyn's wonderful faith-filled music: on Apple or Spotify