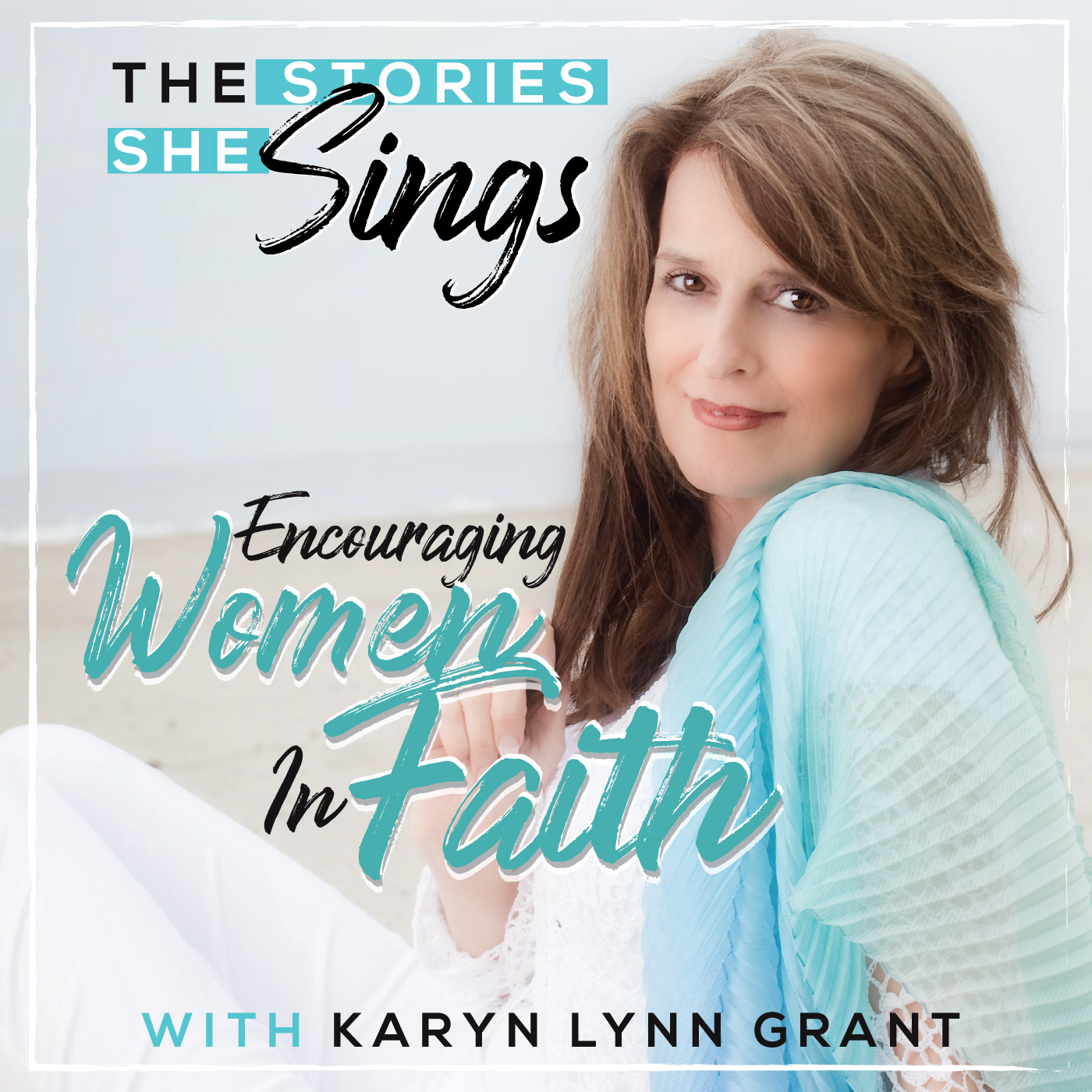 Ep #32 Why The Morning Stars Sang? The Gift of Storytelling & Song Part 2  Do you every wonder why you are here on the earth at this time?  Do you ever ponder what is the gift that your Divine Creator placed in your heart and sent you to earth to share with the rest of us?
If you are in need of pure relaxation, let Karyn's solacing voice sing the stories of her heart to the depths of your soul. As you listen to the deeper message in this story that unmasks the need for people everywhere to discover their gifts and deliver their messages, reflect on the gifts you came to bring to this world.
Each of us came to this world "beneath the clouds", to bless one another with our God-given gifts.  It is up to each one of us to ponder the questions; "Who Am I?" , "Where Did I Come From?", "Why Am I Here?" and "What Can I Do to Bless and Benefit the Lives of Others?"
Spreading love, joy and peace outwardly begins continues as you take the journey inward and begin discovering the reason you are here, right now and the gifts within your very own soul. 
Whether you are new to "The Stories She Sings" podcast or a loyal fan, please support our mission by rating, reviewing and subscribing to the show on Apple Podcasts or wherever you prefer to listen. Your support and your reviews mean a lot to me and to help share this empowering message to women everywhere. Plus, it provides me with valuable feedback, so that I can continue to provide the best listening experience possible.
 
I love hearing from fans and listeners. Please share your feedback, guest suggestions, or ideas for show topics with me on social media. (See links below)
 
Connect With Karyn on Social Media: facebook or Linked In
 
 
Visit Karyn's Website: JoycoachingAmerica.com
Listen to Karyn's other Podcast: "Joy Coaching America" karynlynngrantpodcast.com
Check out Karyn's 18 song album: "His Unfailing Love" on Amazon
Listen to all Karyn's wonderful faith-filled music: on Apple or Spotify