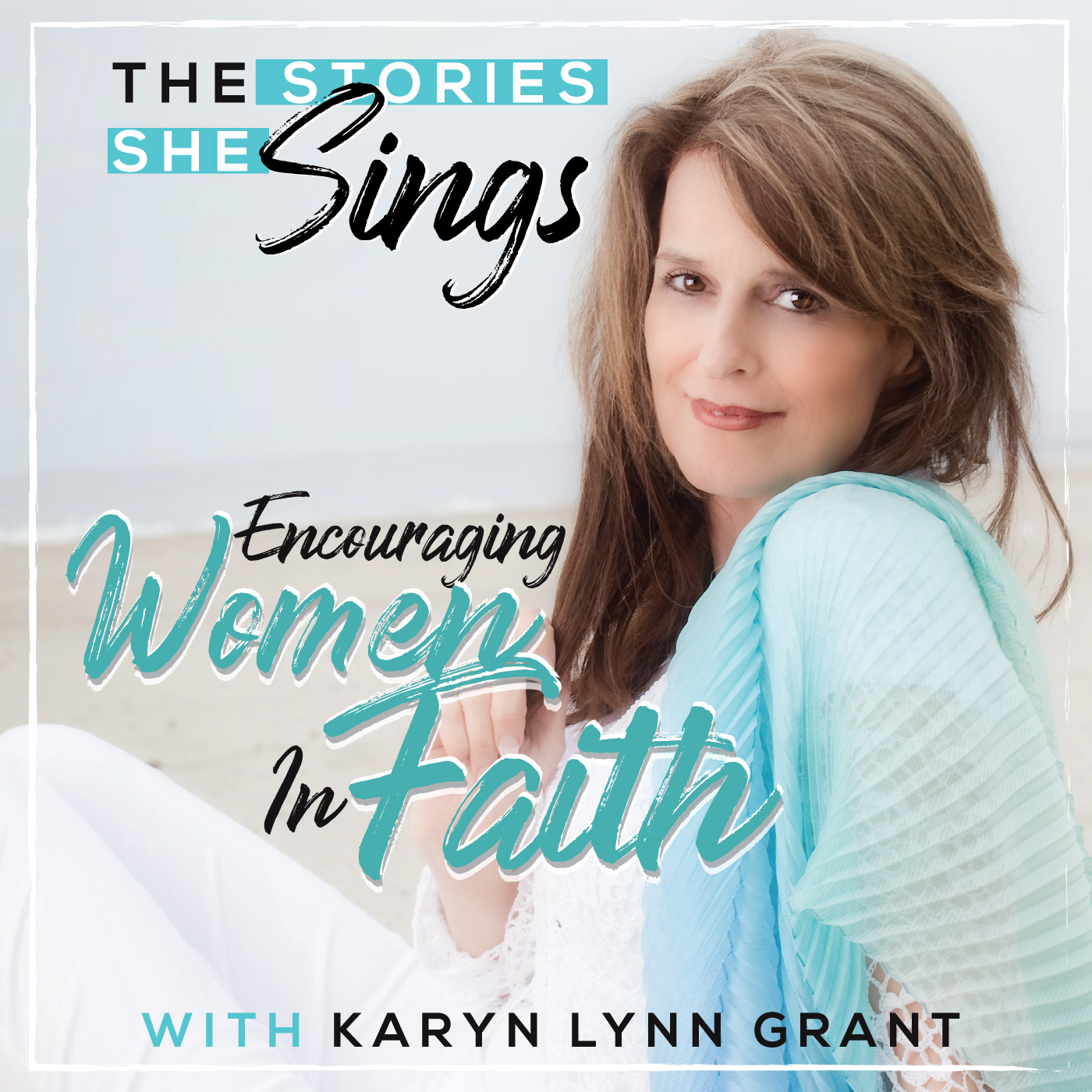 Ep #29  Speak Softly Spirit  Epistles for the Tenderhearted
In more "Love Letters From Heaven", Karyn shares the "downloads" she received in the wee hours of the morning -- gifts of instruction through her heart; which she endearingly calls, "Lessons in Love".   
In these uplifting "small portions" from Karyn's scripting journals, may your heart be uplifted, comforted, consoled, inspired, edified and encouraged to "press forward" on the path that leads to greater light, love and truth.
This episode also shares the beautiful depths of "Divine Essence".  You are a little child... going home... to heaven.  Enjoy this journey as you remember that your Elder Brother is forgiving, kind, compassionate and merciful.  Come Unto Him and receive the gift of healing.
Whether you are new to "The Stories She Sings" podcast or a loyal fan, please support our mission by rating, reviewing and subscribing to the show on Apple Podcasts or wherever you prefer to listen. Your support and your reviews mean a lot to me and to help share this empowering message to women everywhere. Plus, it provides me with valuable feedback, so that I can continue to provide the best listening experience possible.
 
I love hearing from fans and listeners. Please share your feedback, guest suggestions, or ideas for show topics with me on social media. (See links below)
 
Connect With Karyn on Social Media: facebook or Linked In
 
 
Visit Karyn's Website: JoycoachingAmerica.com
Listen to Karyn's other Podcast: "Joy Coaching America" karynlynngrantpodcast.com
Check out Karyn's 18 song album: "His Unfailing Love" on Amazon
Listen to all Karyn's wonderful faith-filled music: on Apple or Spotify