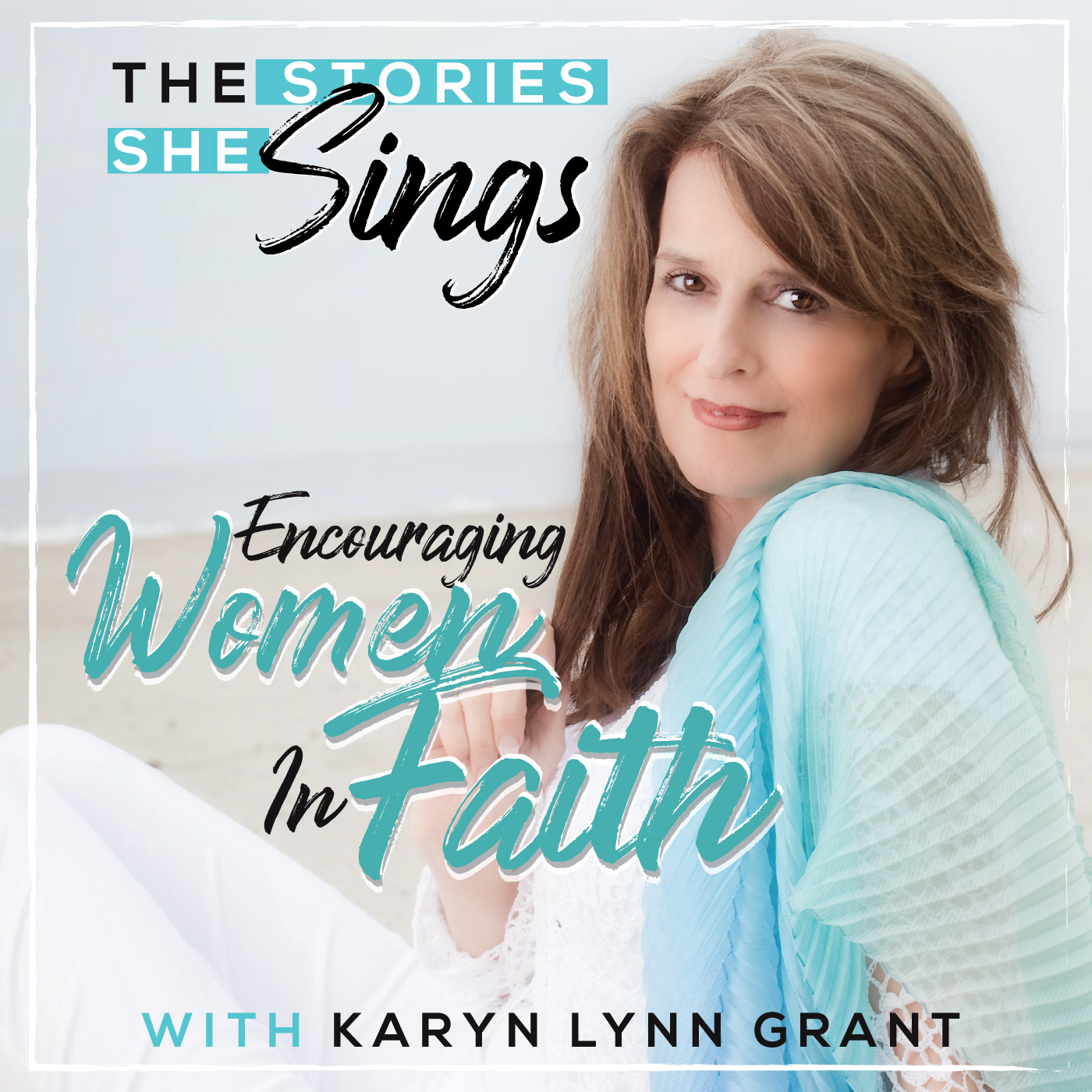 Ep. #21 - Exchange Your "Scarcity" Currency for the "Abundance" Currency of the Lord!
Karyn shares through songwriting and storytelling, how you can apply for a fullness of joy to be added to your spiritual, emotional, mental and temporal "bank accounts!"
Rejoice in the knowledge that you can go through a "spiritual conversion" process and experience higher vibrations of love, joy and peace as you Connect to Christ through Storytelling, Scriptures, Songs & Scents!  
Each time you hear a song on Karyn's podcasts, use your oils and breathe in deeply; allowing your mind to visualize the scenes that come into your mind.  Breathe in and out -- allowing any unhappy emotions to ride out of the body and open your heart, mind and body to feel yourself making an "exchange" of lower vibration emotions (currencies) into higher vibrations (frequencies) of love, joy, faith, hope and happiness!)
Bask in this joyful, uplifting, podcast by pondering the following questions:
1.  In what areas of my life do I lack in my faith that God can create greater spiritual, emotional, mental and even temporal Abundance (love, joy and peace)  in my life?
2. What does the Lord mean when the scriptures state; "In Me ye shall have Life more Abundantly?" (Spiritually, Emotionally, Mentally and even Financially!)
3.  If lower vibration emotions have resulted in scarcity issues (thoughts, beliefs and value systems) rooted in my mind, heart and body; when would I be willing to exercise even a particle of faith so that I can begin to "prosper in the Lord" emotionally, mentally, physically, spiritually and temporally, now?
4.  Now, "Script" (journal) a brighter vision of a joyful future for yourself by answering the following question:  How can I continue to connect, creatively and consciously to the Savior and begin setting into motion His wonderful plans for my joyful future?  
5. How can I co-create greater joy in my future?  What am I willing (eager) to do now in order to "ask, seek and knock"  in order to receive that which I righteously desire?
5. What is the "New Life" that I wish to claim through my faith in Jesus Christ; emotionally, spiritually, physically, temporally and mentally now?
Connect With Karyn on Social Media: facebook or Linked In
 
 
Visit Karyn's Website: JoycoachingAmerica.com
Listen to Karyn's other Podcast: "Joy Coaching America" karynlynngrantpodcast.com
Check out Karyn's 18 song album: "Secret of Joy" on Amazon
Listen to all Karyn's wonderful faith-filled music: on Apple or Spotify