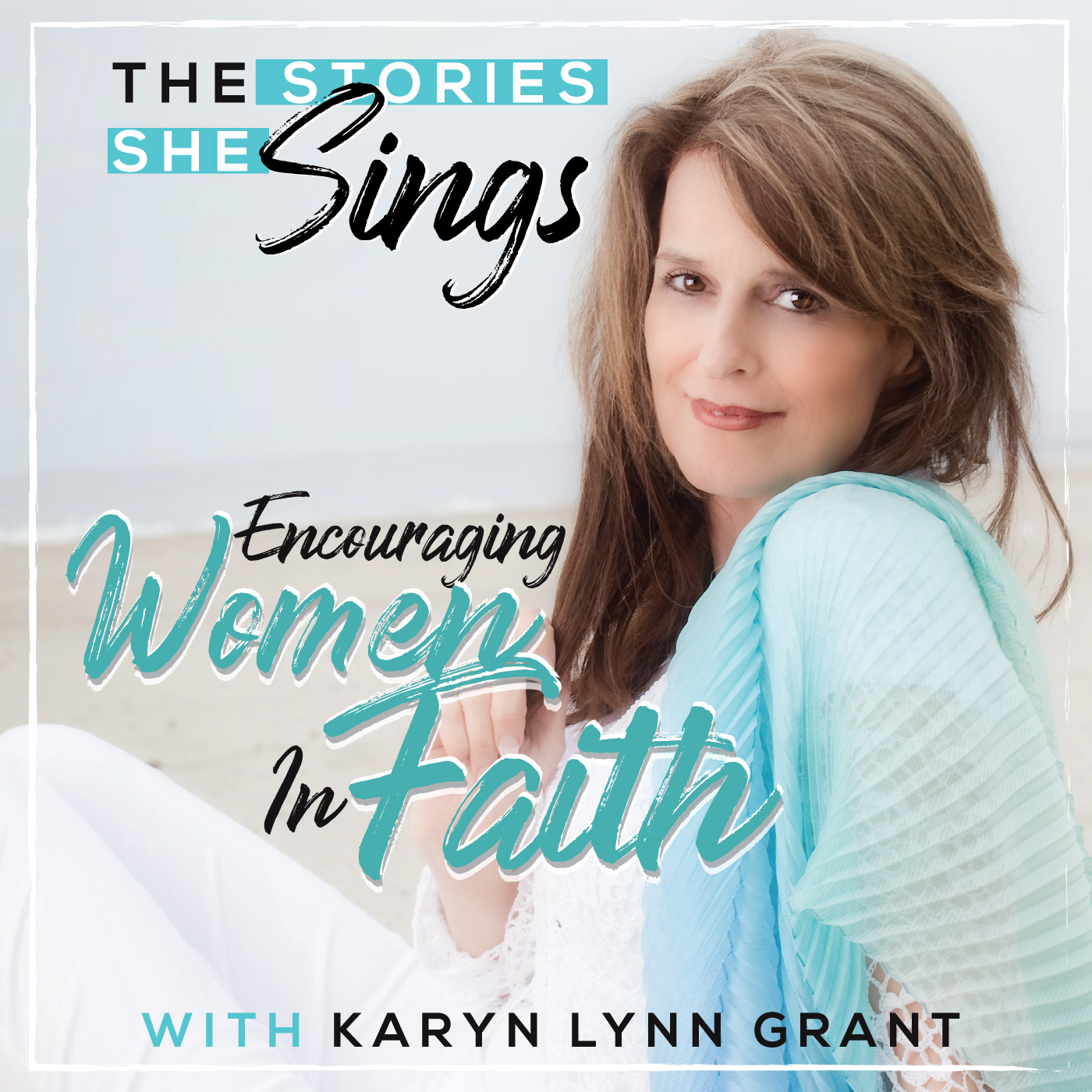 Ep #17  He is Your Savior Too:  Tribute to Forgotten Women - Have you ever felt that your heart has been lost in the trenches on the battlefield of life?  In the first twenty minutes of this tender episode, Karyn shares the experience of being given a sacred glimpse of women's hearts' who have been wounded in the fight for righteousness sake. 
Having had her heart be filled with deep empathy for those who have lost loved ones due to the spiritual and emotional battles in life, Karyn shares this message of love from her personal life experiences.
This message encourages women (and men) whose hearts may be aching or broken, often by the choices of those they love, that they too can be comforted in Christ, by turning to Him for solace and comfort in times of trial and adversity.
In this episode, Karyn shares several songs she has written as prayers to the Savior.  She encourages her listener(s) to bring a journal and pen, and even "oils of comfort" to breathe in deeply  as you relax and "rest in the Lord" during each song.
Karyn has chosen four songs to share in this podcast, wrapping each musical message with words of love and encouragement.   The songs shared in this episode are:  "Share the Vision", "His Unfailing Love",  "The Simple Truth" and "He is My Savior Too".  These songs have all been carefully selected for this special message for those who are weary in the fight for truth.  They are tenderly shared with you to bring you a sense of peace, comfort and hope in times of trouble, uncertainty and even during times of misgiving about whether or not the Savior knows your heartfelt needs.
Questions to Ponder:
Have I ever felt that I have been lost on the battlefield of life?
Did I feel during that crucial time that I had the strength to turn to the Lord and feel assured that He could hear my heartfelt plea?
Do I feel that His love for me is unfailing still?  
Do I believe that He will stand by my side, "come what may"?
In what ways am I yearning for greater comfort in my life, from the Savior?
If I could drop my heartfelt burdens at His feet today, what burden(s) would I drop?
If the "simple truth" is, that He knows my heart and has felt my sorrow and pain and that He truly can lift me up through the power of His love, what broken dream have I discarded along life's way that I would like to ask Him to mend for me?
Do I believe that the Savior extends His love and mercy to everyone but me?  Do I have an assurance that His love extends to me too?  
If I could visualize in my mind's eye, His expression, what would His eyes reflect back to me at this time in my life?
Am I willing to receive the gift of His tender mercy in my behalf?
Do I believe that He is My Savior Too?
Connect With Karyn on Social Media: facebook or Linked In
 
 
Visit Karyn's Website: JoycoachingAmerica.com
Listen to Karyn's other Podcast: "Joy Coaching America" karynlynngrantpodcast.com
Check out Karyn's 18 song album: "Secret of Joy" on Amazon
Listen to all Karyn's wonderful faith-filled music: on Apple or Spotify