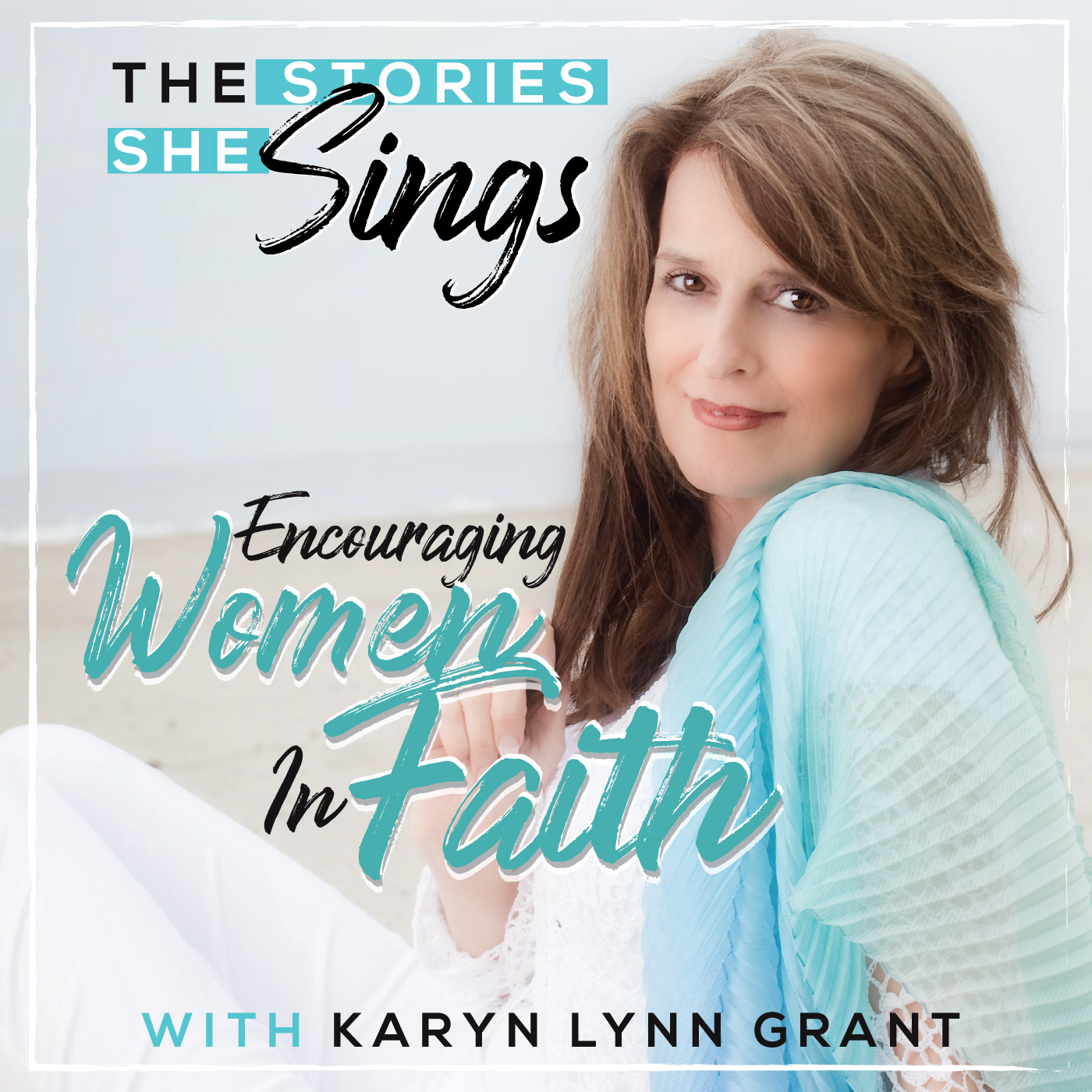 EP #14  Breathing in Joy: "I Am The Breath of Life!" Take time out on this "journey to joy" to experience your five physical senses as they raise your vibration to Joy as you breathe in a sense of love, joy and peace and reconnect you to your divine senses.
Jesus said, "I Am The Breath of Life!"  Imagine yourself taking a much needed opportunity to experience a respite from the world today.  Another name for Jesus is "The Word".  We can breathe in deeply in each one of these "Musical Meditations" written and narrated by Karyn Lynn Grant, LMT, Vibrational Attunement Massage Therapist.
Karyn suggests that you add your favorite essential oils so that this experience becomes a multi-sensory experience.  "Creatively, Consciously, Connecting to Christ" becomes "The Journey to Joy" when taking time to relax and rest along the way'; taking time to ponder, meditate and even "smell the roses".
Whether you are new to 'The Stories She Sings' podcast or a loyal fan, please support our mission by rating, reviewing and subscribing to the show on Apple Podcasts or wherever you prefer to listen. Your support and your reviews mean a lot to me and to help share this empowering message to women everywhere. Plus, it provides me with valuable feedback, so that I can continue to provide the best listening experience possible.
 
I love hearing from fans and listeners. Please share your feedback, guest suggestions, or ideas for show topics with me on social media. (See links below)
 
Connect With Karyn on Social Media: facebook or Linked In
 
 
Visit Karyn's Website: JoycoachingAmerica.com
Listen to Karyn's other Podcast: "Joy Coaching America" karynlynngrantpodcast.com
Check out Karyn's 18 song album: "Secret of Joy" on Amazon
Listen to all Karyn's wonderful faith-filled music: on Apple or Spotify