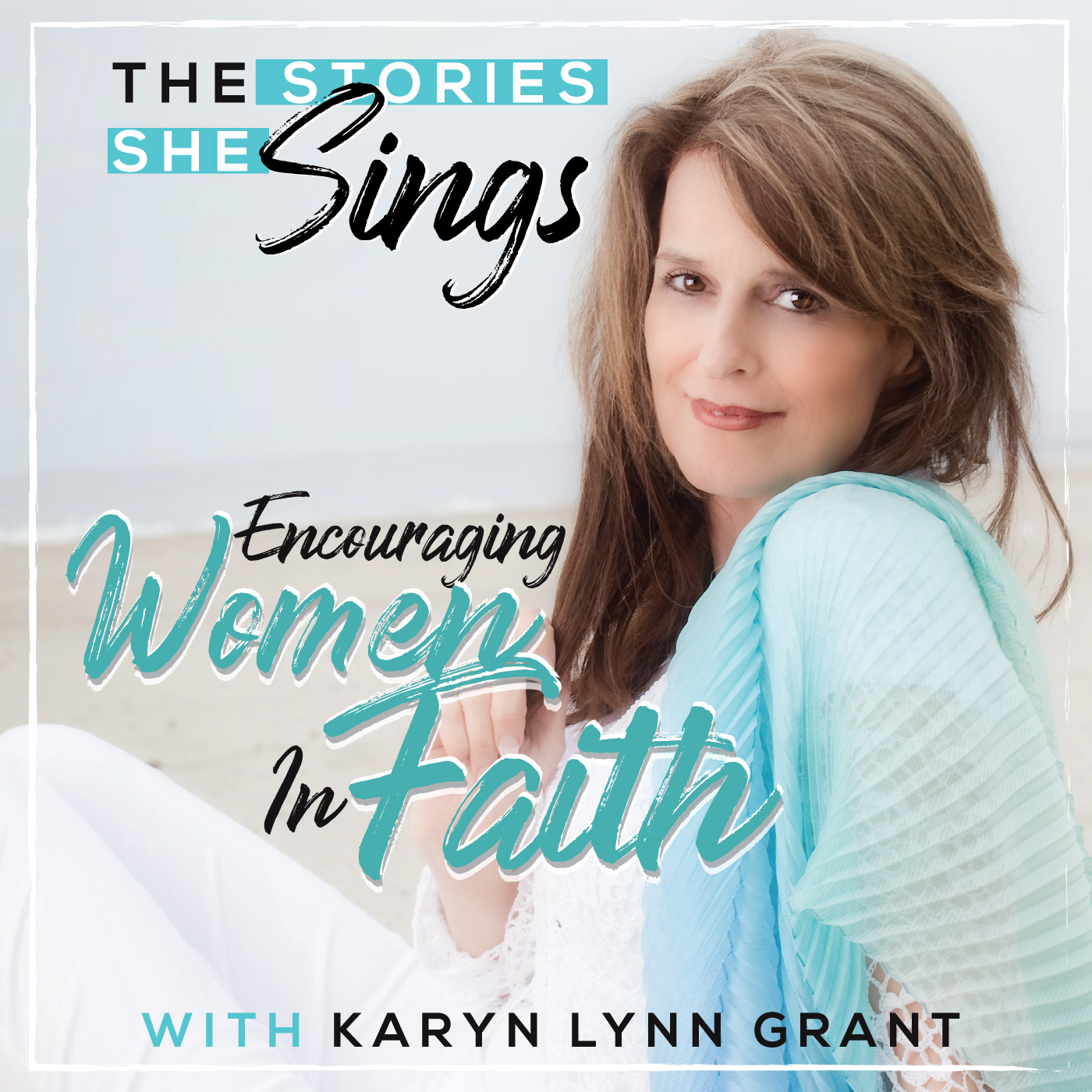 Ep #10 - "The Empty Bowl: Receiving A Double Portion of God's Spirit is the episode today!
Join Karyn as she shares beautiful stories from The Old Testament: "The Prayer of Jabez", "The Shunnamite Widow" and "The Widow of Zerepath". These stories have been near and dear to Karyn's heart as she traveled the road of "Coming Unto Christ" during her years as a single mother.
In this episode, Karyn shares three of her original songs, "A Cruse of Oil", "A Crust of Bread" and "The Empty Bowl".  She shares her joy in knowing that the women of ancient scripture have become her "Mentors & Matriarchs" as she too, traveled through times of uncertainty, placing her faith in Jesus Christ and His liberal gifts of "Double Portions of the Spirit".
Bring your journal and pen and your ancient oils of the bible.  Come and rest and relax as you listen to Karyn serenade you with songs about "The Widow of Zerepath" and "The Shunnamite Widow".  Write your feelings down as you listen and breathe in the blessing of knowing that like these ancient women who struggled through times of emotional, spiritual and even financial uncertainty, they were blessed with "double portions of God's Spirit!"
Questions to Ponder:  
In what way am I hungering and thirsting for a "double portion of God's Spirit?" 
Am I willing to come unto Christ with my heart full of faith in His love for me, even as the Shunnamite Widow trusted the prophet, Elisha in her day? 
How has the Lord blessed my life with a double portion of His gifts and blessings like the Widow of Zerepath who gave her last portions of flour and oil to bless the Prophet Elijah?
How has the Lord blessed me with blessings and gifts in His own way that are significant for me? 
If I am lacking anything at this time, am I willing to "Come Unto Christ" and ask for anything that I stand in need of? 
What would I ask Him for if I truly believed He would help me in my time of need? 
When would I be willing to try to exercise greater faith in Him?
Whether you are new to 'The Stories She Sings' podcast or a loyal fan, please support our mission by rating, reviewing and subscribing to the show on Apple Podcasts or wherever you prefer to listen. Your support and your reviews mean a lot to me and to help share this empowering message to women everywhere. Plus, it provides me with valuable feedback, so that I can continue to provide the best listening experience possible.
 
I love hearing from fans and listeners. Please share your feedback, guest suggestions, or ideas for show topics with me on social media. (See links below)
 
Connect With Karyn on Social Media: facebook or Linked In
 
 
Visit Karyn's Website: JoycoachingAmerica.com
Listen to Karyn's other Podcast: "Joy Coaching America" karynlynngrantpodcast.com
Check out Karyn's 18 song album: "Secret of Joy" on Amazon
Listen to all Karyn's wonderful faith-filled music: on Apple or Spotify